Could 2022 be the year for marijuana legalization in Indiana?
Original posted on IBJ.com
October 29, 2021 | Emily Ketterer
Eyes will once again be on Indiana next year to see if lawmakers will loosen the state's marijuana laws as neighboring states continue to cash in on legal weed.
Year after year, bills are drafted to decriminalize or legalize marijuana in Indiana. Most never see the light of day once they are assigned to a committee for a potential public hearing.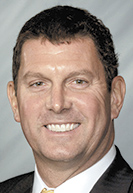 The usual champions of marijuana reform legislation, including Rep. Jim Lucas, R-Seymour, and Democrats in the House and Senate, say they are optimistic some bills could stand a better chance this upcoming session as more states legalize marijuana and momentum continues to grow.
Talks continue in Congress to decriminalize marijuana on the federal level and remove it from the scheduled drugs list. The Marijuana Opportunity, Reinvestment and Expungement Act cleared the U.S. House Judiciary Committee last month.
Closer to home, Illinois and Michigan, which both allowed recreational marijuana use for people age 21 and over starting last year, are seeing higher-than-expected tax revenue.
Michigan earned more than $100 million in tax revenue in 2020. Illinois collected $205 million last year, and this year, marijuana sales outpaced alcohol sales. The Illinois Department of Revenue reported in its first-quarter 2021 earnings that the state generated $86 million in recreational, or adult-use, marijuana tax revenue, compared to $72 million from liquor sales.
Ohio could be next among Indiana's neighbors to create a regulated adult-use program. The state already has a regulated medical marijuana program, but Republican lawmakers there are now proposing legislation to legalize recreational use.
Indiana House and Senate GOP leadership continues to remain quiet on the issue, leaving questions about the prospects of marijuana legalization next year up in the air.
Historically entrenched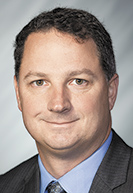 Historically, the dozen bills drafted each year relating to marijuana are not given hearings in their assigned committees. That is a move determined by the committee chairs, who generally take their marching orders from House and Senate leaders.
House Speaker Todd Huston, R-Fishers, did not respond to requests from IBJ for comment on the issue.
Senate President Pro Tem Rodric Bray, R-Martinsville, said in an email that he had not heard about any marijuana legislation being planned in the Senate for next year's session, which begins in earnest in January. He did not answer questions about whether he would consider hearing any marijuana-related legislation.
Gov. Eric Holcomb has staked out a firm stand against marijuana legalization in Indiana until it is legalized at the federal level. A spokesperson from the Governor's Office told IBJ Holcomb's opinion has not changed, and he would not speculate about potential marijuana legislation next year.
Of 11 marijuana-related bills drafted in 2021, only one became law. That law, authored by Sen. Mike Young, R-Indianapolis, offers a defense for drivers caught with marijuana or its metabolite in their bloodstream, as long as the driver was not intoxicated and didn't cause an accident.
The bill, which modified Indiana's zero-tolerance policy for anyone driving with THC in their system, was sponsored and co-authored by lawmakers on both sides of the aisle in the Senate and House.
Other bills were introduced related to medicinal use and decriminalizing possession of small amounts of marijuana, but none saw the light of day in committee. None made it to committee hearings in 2020 and 2019, either.
Next session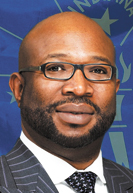 For 2022, Lucas said he is planning to draft a bill to make medical marijuana legal and establish a system to regulate it. He also plans to draft a bill that would decriminalize marijuana in Indiana altogether.
Senate Democratic leader Greg Taylor, of Indianapolis, said he does not know yet who in his caucus will draft bills on the Senate side, but he expects to bring forward legislation allowing medicinal use and decriminalization.
The chamber's leading advocate for marijuana legalization, Sen. Karen Tallian, D-Ogden Dunes, is resigning Nov. 1, so she won't be around to lead Senate Democrats' efforts.
Rep. Sue Errington, D-Muncie, said she is taking a different route next session. Instead of drafting her usual bill legalizing medicinal marijuana, she plans to write legislation that would set up the infrastructure to prepare Indiana for the legalization of cannabis, she said.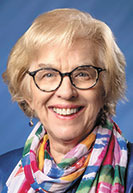 The bill she's working on would set up a cannabis commission and advisory committee to oversee distribution, growing, processing and sale of all legal cannabis in Indiana, including marijuana, industrial hemp and low THC hemp extract.
"It's becoming legal all around us. I think we need to be ready to move," Errington said.
A few on board
Lucas said getting a hearing for these bills is the biggest hurdle, but with the changes in other states and federal efforts coming down the line, he is "more optimistic than ever."
Part of that optimism also comes from the new chair of the health committee in the House, Rep. Brad Barrett, R-Richmond, whom Lucas said he is working with to possibly bring forward a proposal for a medical marijuana program. Barrett declined to comment.
Lucas, Errington and Taylor said there are lawmakers more open to the idea of at least medical marijuana legalization in Indiana. Not many will publicly say that, though.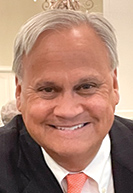 "There's a lot of people out there that support it. But it's just getting people comfortable to come out and support," Lucas said.
One of a few Republicans to drop opposition to marijuana legalization is former GOP state Sen. Jim Merritt of Indianapolis. Merritt said Indiana needs to focus on starting the conversation on legal marijuana, both for medicinal and recreational use.
He said the state is going to get left behind in an industry its neighbors are cashing in on, adding that Indiana will have to follow suit to legalize marijuana eventually.
"Indiana is in need of a process to explore the marijuana issue, as well as a way to codify it in," Merritt said.
During his nearly 30-year tenure in the Senate, Merritt was known for pushing legislation to fight drug use in the ongoing opioid epidemic, and he was opposed to marijuana legalization. On top of the economic benefits to the state, he said he also took note of the health benefits, saying he'd "much rather see someone reach for a gummy than a syringe."
Merritt is still in the minority of Republicans on board with looking at marijuana reform. Lucas said he thinks House leadership is "holding the issue close to their chests" to avoid addressing it.
Merritt said he is now publicly pushing for the state to address marijuana legalization in hopes of getting the conversation started. He does not expect marijuana to become legal in one session, or even soon, but said the conversation needs to be opened, starting with giving marijuana legislation hearings in committee.
"I think that it needs to be a process where we look at best practices around the country," he said. "With that transparent process, people can make a decision and make their decision known."
Change possible?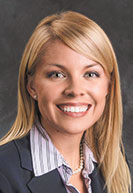 Laura Wilson, political science professor at the University of Indianapolis, said even if some opinions are changing, she does not see Indiana addressing marijuana reform anytime soon.
"Our state Legislature is not just Republican but fairly conservative," Wilson said. "I think legalizing CBD oil a few legislative sessions ago was a pretty big victory. … I don't think it's going to happen immediately."
Wilson said not giving most marijuana bills a hearing is a tactic to avoid addressing the issue so lawmakers don't have to vote or make their positions known.
"There'll be people who wouldn't want to be essentially on the record in a public forum and be held accountable for saying, you know, 'I don't have a problem against this. But I have a lot of people in my constituency, and a lot of people in my district who would be against it.'"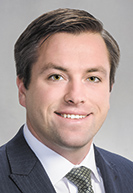 Justin Swanson, a hemp lobbyist based in Indiana with Bose Public Affairs Group, is more optimistic. He and other lobbyists see marijuana legalization in Indiana as inevitable.
"No matter where people are on the issue, everybody agrees it's going to happen at some point in Indiana, whether it's next year or 50 years from now," Swanson said.
He predicted that recent turnover in the Legislature could turn the tide. Older lawmakers are leaving, and younger ones are coming in, he said.
One example is freshman Republican lawmaker Zach Payne, of Charlestown, who drafted a medical cannabis bill that fizzled out in committee last session. Another freshman, Rep. Jake Teshka, R-South Bend, co-authored that bill, along with Rep. Heath VanNatter, R-Kokomo. The three also co-authored a bill that would have decriminalized possession of two ounces or less of marijuana.
Errington said pressure is growing on House leadership to make a move. "I think if we were able to bring a bill to the floor for a vote, it would pass," she said.
Reluctant leaders
Bray and Huston have not directly addressed the topic of marijuana much since they took leadership of the chambers within the last few years.
Bray briefly talked about marijuana legalization during the 2020 session, when he said he didn't see the value of looking at allowing marijuana use at the same time lawmakers were considering raising the legal age for smoking cigarettes, the Associated Press reported. Bray also said he was "very hesitant to go there" in general.
Former Republican Senate President Pro Tem David Long and House Speaker Brian Bosma were adamantly against marijuana legalization in any form while they were in leadership.
They both went so far as to modify and essentially strip apart an already-controversial law relating to e-liquid regulation, mainly because of rumors the law could easily be modified to legalize marijuana, according to a 2017 report by IndyStar.
Young said he does not think marijuana legalization, medicinal or recreational, has the support to pass the Legislature yet.
He chairs the Senate Committee on Corrections and Criminal Law, which typically is assigned marijuana-related bills.
He said he would be open to considering medical marijuana legislation, but it would have to set up a strict regulation system. He said he doesn't know if other lawmakers are on board with that, but he's confident they wouldn't support recreational use.
"I don't think there would be the votes to even get it out of my committee," Young said. "I haven't heard of any members coming to me, at least, saying, 'Hey, I've changed my mind and I'm going to vote for marijuana."