Originally posted on MarketWatch
November 10, 2021 | Steve Gelsi
A group of 23 governors plus the mayor of the District of Columbia led by Colorado Gov. Jared Polis have signed a letter to Congress supporting the SAFE Banking Act to open up the banking system to cannabis companies. "Medical and recreational cannabis sales in the U.S. were estimated to total $17.5 billion last year, but because of antiquated federal banking regulations, almost all cannabis transactions are cash-based," said the Tuesday dated letter, which was addressed to the leaders in both the Senate and the U.S. House of Representatives. "Not only are cash-only businesses targets for crime, cannabis businesses are further disadvantaged compared to other legal businesses by being unable to open bank accounts or obtain loans at reasonable rates." The signers include four Republican governors – Mike Dunleavy of Alaska, Doug Burgum of South Dakota, Spencer Cox of Utah and Charlie Baker of Massachusetts – with the rest Democrats. While the House has approved the SAFE Banking Act five times, it has yet clear the Senate. In September, lawmakers included the SAFE Banking bill in the U.S. House of Representative's annual defense bill, which is routinely approved by the end of each year. The overall measure has not yet been OK'd. The Cannabis ETF THCX, -3.43% fell 2% on Wednesday afternoon.
Originally posted on Ganjapreneur
November 8, 2021 | Lukas Barfield
A candidate for an Indiana U.S. Senate seat revealed he consumed cannabis at two recent "Grateful Dead" concerts, the Associated Press reports. Thomas McDermott Jr., who is currently the mayor of Hammond and running to unseat Republican Todd Young in the 2022 Senate race, made the comments on his "Left of Center" podcast. He described the experience at the September shows at Wrigley Field in Chicago, Illinois as "a lovely two days."
McDermott is referring to Dead and Company, who are currently on tour. The Grateful Dead disbanded following the death of Jerry Garcia in 1996.
McDermott believes the pro-cannabis comments will not harm his campaign for the Democratic U.S. Senate nomination, pointing out Indiana is missing out on the revenue and economic growth legalizing adult-use cannabis brought to neighboring Michigan and Illinois, and other legal states.
"Indiana is woefully behind on this. If I'm elected Indiana's U.S. senator, I'm a vote to decriminalize, I'm a vote to legalize marijuana — and I will," he said on the podcast. "And I can tell you, as a former public defender, the only people that are truly penalized with these marijuana laws are the poor that can't hire lawyers and get out of this."
Senator Young's campaign has not commented on the mayor's revelations. McDermott has been mayor of Lake County's largest city, Hammond, since 2004, but is not very well known outside of Northwest Indiana.
Originally posted on McClatchy Washington Bureau
October 7, 2021 | BRYAN LOWRY
WASHINGTON As Democrats rally around marijuana legalization, President Joe Biden remains hesitant to fully embrace the idea, which some advocates say may be wasting an opportunity to appeal to a wide variety of voters.
"It's an enormously powerful public policy lever," said Pennsylvania Lt. Gov. John Fetterman, a Democrat who is running for U.S. Senate in the key swing state on a platform of marijuana legalization.
Fetterman called marijuana legalization the "big bazooka" that both Biden and then-President Donald Trump failed to use in the hotly contested 2020 election. Democrats shouldn't repeat that mistake in future elections, he said.
"Whoever owns legal weed nationally, it's all gravy. There's no downside. None. When South Dakota democratically votes for it, in what circles is this controversial?" Fetterman said, noting that voters in deep red South Dakota approved recreational marijuana in the same year the state went strongly for Trump.
"When South Dakota and California agree on something, that should be a new national law," said Fetterman, whose own state has not yet approved recreational use.
An April poll from Pew Research found that 60% of adults said marijuana should be legal for both medical and recreational use, 31% said it should be legal for medical use, while 8% supported full prohibition.
Advocates point to those polls as a reason Biden would benefit politically if he fully supported legalization.
Biden was one of the main architects of the 1994 crime law that critics say escalated prosecutions of minor drug offenses and led to mass incarceration, but he has since softened his stance.
Biden supports federal decriminalization of marijuana, which would do away with federal prison time for minor offenses but stops short of making the drug legal.
He has yet to join the growing chorus of Democrats calling for full legalization of recreational marijuana, which include Senate Majority Leader Chuck Schumer of New York among other party leaders.
The distinction is between whether marijuana will still be treated as an illicit substance or a legal product similar to alcohol or tobacco. In July, Schumer proposed removing marijuana from the Controlled Substances Act and setting up a new excise tax on cannabis products.
"Nothing has changed," White House press secretary Jen Psaki said at the time when asked if Biden agreed with Schumer's proposal.
LEGAL TREATMENT OF MARIJUANA
Under current federal law, marijuana is classified as a Schedule I substance, which is the most severe category that includes heroin and other drugs "with no currently accepted medical use and a high potential for abuse," according to the Drug Enforcement Agency.
Despite the federal government's designation, 36 states have enacted laws allowing marijuana use for medical purposes. The federal designation is commonly pointed to by policymakers in other states as the reason to keep marijuana illegal.
First-time federal offenders can face a year in prison for possession and vendors in states with legal marijuana face major hurdles to access to banking because of the federal prohibition.
Both Schumer's proposal and House Democrats' proposed Marijuana Opportunity Reinvestment and Expungement Act, would remove that designation entirely in an effort to give the green light to states to enact full legalization — which 18 states have already done despite the federal prohibition.
Biden, on the other hand, has said he wants to redesignate marijuana as a Schedule II substance under the Controlled Substances Act. That is the same designation as cocaine and methamphetamine and would still classify marijuana as a drug with a high potential for abuse, according to the DEA.
Biden has said the redesignation would enable medical research to study the long-term effects of marijuana use, but legalization advocates say that approach is out of sync with current political and scientific realities.
"His policy on marijuana is a very antiquated one, very out of date," said Martiza Perez, director of national affairs at the Drug Policy Alliance. "I think that's just his personal belief. If he were persuaded by science, the science tells us that marijuana does have positive therapeutic and medical effects, but he still seems very reluctant to just embrace it."
Asked why Biden prefers redesignation of marijuana to a lower classification rather than fully legalizing it, the White House pointed to Psaki's comments from an April briefing.
"The president supports leaving decisions regarding legalization for recreational use up to the states; rescheduling cannabis as a Schedule II drug so researchers can study its positive and negative impacts; and, at the federal level, he supports decriminalizing marijuana use and automatically expunging any prior criminal records," Psaki said at that time. "He also supports legalizing medicinal marijuana."
EXPUNGING MARIJUANA CONVICTIONS
Biden's deference to states on decisions about recreational use will maintain the current patchwork of state laws, which can lead to people facing stiff penalties for possession depending on which side of a state border they're standing on, legalization advocates say.
For example, recreational marijuana is a multibillion-dollar legal industry in Colorado, but in bordering Kansas, possession of marijuana can land a first-time offender six months in jail and a lifetime ban from food assistance programs on a second offense.
Justin Strekal, the political director of the National Organization for the Reform of Marijuana Laws, said Biden's reluctance to back legalization does a disservice to the administration's broader push for racial justice.
He pointed to a 2020 American Civil Liberties Union report that found between 2010 and 2018 Black people were nearly four times as likely to be arrested for marijuana possession than white people despite similar rates of usage.
During the presidential primary campaign, Biden said he supported expungement of criminal records for nonviolent marijuana offenders after a heated exchange with Sen. Cory Booker, D-N.J., who was hammering Biden on the racial disparity in drug enforcement.
Strekal called for Biden to use an executive order to expunge federal marijuana convictions. "This could be done with the stroke of a pen," he said.
Booker, who is partnering with Schumer on the Senate proposal to decriminalize marijuana and expunge convictions, did not refer to Biden by name this week when asked about the issue.
"For decades, our federal government has waged a War on Drugs that has unfairly targeted communities of color. While red and blue states across the country continue to legalize marijuana, the federal government continues to lag woefully behind," Booker said in a statement.
"It's time we legalize marijuana, expunge federal non-violent marijuana crimes, reinvest in communities most impacted by unfair drug laws, and finally end the failed federal War on Drugs," Booker said.
Some Republicans agree that action should be taken by Biden or Congress to reduce the adverse effects of marijuana convictions.
"I've always been in favor of trying to give people second chances and I think that criminal penalties on most non-violent drug crimes have been too extensive," said Sen. Rand Paul, R-Ky., a libertarian-leaning lawmaker.
"Most of the time, things should be done through legislation, but I've also been in favor of pardons that have been given," he said.
The Kansas City Star's Daniel Desrochers contributed reporting.
Originally posted on Marijuana Moment
November 8, 2021 | Tom Angell
/ TOP THINGS TO KNOW

Marijuana Moment obtained the draft text of a new Republican-led bill from Rep. Nancy Mace (R-SC) to federally legalize and tax cannabis that will soon be introduced as an alternative to Democratic leaders' marijuana legislation.

The House Veterans' Affairs Committee approved a bill to require the Department of Veterans Affairs to conduct clinical trials on the medical benefits of marijuana for military veterans with PTSD and chronic pain—despite opposition testimony from the Biden administration.

Sens. Brian Schatz (D-HI) and Bernie Sanders (I-VT), along with six other lawmakers, filed a National Defense Authorization Act amendment that would federally legalize medical marijuana for military veterans. It would also let Department of Veterans Affairs doctors issue cannabis recommendations and require the department to research marijuana's therapeutic potential to reduce pain and opioid misuse.

California Attorney General Rob Bonta (D) spoke at an event commemorating the 25th anniversary of the state's first-in-the-nation medical cannabis law, saying California has the "number one in the world" legal marijuana market.

/ FEDERAL

A federal grand jury issued subpoenas seeking information about payments to public officials and consultants as part of a criminal investigation into marijuana licensing in Baldwin Park, California and other nearby cities.

The U.S. Department of Agriculture's Risk Management Agency tweeted, "Hemp offers new economic opportunities for America's farmers, and we are pleased to offer coverage to hemp producers."

Senate Majority Leader Chuck Schumer (D-NY) tweeted "It's long past time to end the federal prohibition on marijuana, enact criminal justice reforms, & invest in communities hurt by the War on Drugs. That's why @SenBooker, @RonWyden, & I are working to pass our Cannabis Administration and Opportunity Act."

Rep. Gerry Connolly (D-VA) said he supports the right of Washington, D.C. to legalize marijuana without congressional interference.

Indiana Democratic Senate candidate Thomas McDermott, currently Hammond's mayor, discussed his support for marijuana legalization and acknowledged his cannabis use at recent concerts.

/ STATES

Mississippi's lieutenant governor said he thinks lawmakers will pass a medical cannabis bill in next year's regular legislative session.

Massachusetts's Senate president said lawmakers will be considering marijuana-related issues such as local host community agreements, social equity and automatic expungements.

New York's top marijuana regulator spoke about efforts to roll out legalization in a way that centers equity and justice.

California regulators ordered the destruction of a hemp field after the farmer allegedly applied pesticide that is not approved for use on the crop.

A Michigan appeals court upheld a two-year suspension for a doctor who approved nearly 22,000 medical cannabis recommendations within a one-year period.

Nevada regulators issued a health and safety bulletin about an inability to verify that ​​Kindibles, LLC created and tested certain marijuana edibles products. They also issued a summary suspension of the company's license.

Arizona regulators filed revised marijuana rules.

The Virginia Cannabis Control Authority's Board of Directors will meet on Tuesday.

Ohio regulators will consider medical cannabis rules changes on Tuesday.

The Washington State Social Equity in Cannabis Task Force's Technical Assistance and Mentorship Workgroup will meet on Tuesday.

Florida regulators will hold several meetings about medical cannabis and hemp this month.

—
Marijuana Moment is already tracking more than 1,200 cannabis, psychedelics and drug policy bills in state legislatures and Congress this year. Patreon supporters pledging at least $25/month get access to our interactive maps, charts and hearing calendar so they don't miss any developments.
Originally posted on WIBC
November 1, 2021 | Rob Connett
INDIANAPOLIS — A group of doctors believes it's time for marijuana to be legalized in all 50 states.
Right now, just 18 states have made weed fully legal. Indiana is not one of them. The Doctors for Cannabis Regulation want that to change.
In an interview with IndyPolitics, Dr. David Nathan says legalizing marijuana helps reduce the use of other drugs in those legalized states, and he says the studies back it up.
"You're actually seeing opioid use tends to go down, and opioid overdoses, those numbers seem to be trending downward," Nathan said.
He says it's states like Indiana, where weed is not legal or decriminalized, where it can lead to people doing other drugs.
"The people who are selling it will sell cannabis to anybody. They don't check for IDs. And they will often give free samples of the more dangerous drugs."
Nathan added that weed should also be regulated. He says when you do that, it's not as dangerous, because people will get to choose what they want, similar to alcohol.
"People are going to think of this as 'let me not try to go find some Everclear, some 190 proof cannabis,' so to speak, but rather, let me look for the 'beer and wine' that is more moderate in its effects," he said.
Nathan believes some lawmakers are hesitant about legalizing marijuana because they fear that making it legal will make them look "soft" on drugs. He also says a study shows two-thirds of Hoosiers think weed some be legal in Indiana.
Originally posted on IBJ.com
October 22, 2021 | Jim Merritt / Special to IBJ
Whether it is medicinal or for legal adult use, it is time to legalize cannabis in Indiana.
Given the state's proven track record of being incredibly accommodating to businesses and our strong agricultural roots, we are missing opportunities to attract new companies, create jobs and boost our economy overall.
The tax revenue on the products would generate a considerable amount of money. Money that would supplement or replace taxes Hoosiers are currently paying. Money that could go toward funding public-health initiatives in areas that Indiana is falling behind in, such as treating health problems like diabetes, addiction and mental illness. We have lowered our infant mortality rate here and yet more needs to be done.
The medicinal use of cannabis in various states has improved the lives of cancer patients and those attempting to manage pain. Interestingly, Amanda Chicago Lewis writes in a Wall Street Journal article, "The Healing Potential of Pot Without Plants," that "early studies show cannabigerol, or CBG, for example, holds promise as a treatment for neurological disorders." Legalizing cannabis will help our society.
This change would also help our local courts and jails by no longer forcing nonviolent offenders to go through drawn-out legal proceedings and sentencing individuals to jail time for simply owning or consuming marijuana. This would allow our law enforcement and correctional officers, as well as our judges, to focus on the violence that has been increasing in our state and, more specifically, our capital city.
While I do believe this would be a beneficial policy shift for a number of reasons, it is important to take our time to study the best way to adapt to such a major change. It would most likely require years of preparation. A framework would need to be set in place to properly regulate the manufacturing and distribution of cannabis products, as well as an overhaul of our current drug laws. And given the strong possibility of federal legalization, I think it is best that Indiana put some forethought into that possibility.
Luckily, we would not be entering this new territory blind. Given how many states have legalized marijuana, we can reap the benefits of seeing where others were able to succeed, and the pitfalls they may have experienced along the way. How did they do it? What are best practices?
We have been open-minded to the economic benefits of cannabis products on a smaller scale and have already altered our laws in recent years to allow the production of hemp. Why not go further? Are there any specific benefits to continuing to prohibit cannabis production and regulation other than we are afraid to take such a large step forward?
We can learn from other states' experiences. When Colorado's referendum on marijuana legalization passed, the state immediately created an expansive task force to determine the most appropriate way to accommodate such a dramatic cultural shift. Public hearings occurred often. Policy was made. If this change were to happen in Indiana, these processes would need to be incorporated as well. All voices involved would need to be heard and weighed equally. Do we want edibles or smokable versions of cannabis to be legally consumed? Or both?
Be it new revenue for health initiatives, a new business sector in the state or adding another way to help ill Hoosiers, it's time to act. Legalize marijuana in Indiana.•
__________
Merritt is a former Republican state senator from Indianapolis.
Originally posted on APnews.com
November 9, 2021 | JENNIFER PELTZ
NEW YORK (AP) — Big cannabis companies are backing a new, celebrity-infused campaign to enlist marijuana users to pressure members of Congress to legalize pot nationwide.
Federal legalization has advanced somewhat but still faces strong headwinds on Capitol Hill. The "Cannabis in Common" initiative launched Tuesday aims to change that.
A website makes it easier for supporters to email or call their congressional representatives and push for making marijuana legal. State-licensed pot companies also plan to email their customers, put up posters in shops, add information to their apps and otherwise encourage consumers to get involved.
"Legalizing cannabis is long past due, and if we make enough noise, we can make it happen," actor Seth Rogen, co-founder of a cannabis company and enthusiastic user of the drug, says in a kickoff video. Comedian Sarah Silverman voices another, animated promo.
Eighteen states and Washington, D.C., have legalized recreational adult use of marijuana and a voter-approved measure in a 19th state, South Dakota, is undergoing a court challenge. More than two-thirds of states allow medical marijuana.
But pot remains illegal under federal law to possess, use or sell, so many banks shun money from the cannabis industry, fearing it could expose them to federal legal trouble.
That conflict has shut many legal growers and sellers out of everyday financial services like opening bank accounts or obtaining credit cards. It also has forced many businesses to operate only in cash, making them ripe targets for crime.
Pro-legalization groups have mounted state and federal campaigns for years, and advocates are split about "Cannabis in Common," which isn't focused on any particular piece of legislation. Organizers say it breaks ground by extensively involving major industry players and mobilizing their customers.
"We just feel there's a larger, untapped group of individuals that we would love to see weigh in," said Steve Hawkins, CEO of the U.S. Cannabis Council, an industry-led coalition organizing the campaign with HeadCount, a voter registration group. The council declined to disclose the cost.
While cannabis companies have done individual lobbying, this new effort "reaches across all the peccadilloes that every weed interest brings to the table" in hopes of getting past the patchwork of state legislation, said Jeremy Unruh, a senior vice president of PharmCann Inc., which has dispensaries in six states.
More than two dozen companies have signed on, including the vaping brand Pax and such publicly traded corporations as Canopy Growth, Curaleaf Holdings and Cronos Group.
The effort quickly drew criticism from a national anti-legalization group, Smart Approaches to Marijuana. CEO Kevin Sabet, a former Obama administration official, called the campaign "an egregious example of profit over public health."
Some nonprofit, pro-legalization groups are joining the "Cannabis in Common" initiative. But others are steering clear.
The Drug Policy Alliance sees the campaign as overly corporate and not dedicated enough to expunging past marijuana convictions and helping communities and people who have borne the brunt of pot arrests.
"For us, it's not just about getting federal legalization over the finish line," says Maritza Perez of the alliance, which convened the nonprofit-focused Marijuana Justice Coalition in 2018 to push for legalization coupled with other reforms. "We have a very specific constituency that we are fighting for, and that's people who have been impacted by prohibition."
NORML, one of the nation's oldest legalization groups, is sitting out the new campaign and focusing on specific congressional proposals to make marijuana federally legal, political director Justin Strekal said.
A proposal to decriminalize and tax marijuana, expunge federal pot convictions and direct pot tax money to communities beleaguered by the "war on drugs" passed the House last year. The measure was reintroduced in this year's new Congress and recently passed a key committee again.
President Joe Biden has said he supports decriminalizing marijuana and expunging past pot use convictions, but he hasn't embraced federally legalizing the drug.
A Gallup poll released last week found 68% of Americans favor legalization, including 83% of Democrats, 71% of independents and 50% of Republicans. The survey of 823 adults had a margin of sampling error of plus or minus 4 percentage points.
Pointing to such polls, the new campaign casts legalization as an issue that crosses political divides and has new potential in the Democrat-led Congress.
Senate Majority Leader Chuck Schumer (D.-N.Y.) in July became the chamber's first leader to back legalizing marijuana, pledging to "make this a priority in the Senate," where Sens. Cory Booker of New Jersey and Ron Wyden of Oregon have drafted legislation.
And legalization advocates hope to have a champion in Vice President Kamala Harris, who said before her election that making pot legal at the federal level is the "smart thing to do."
But legalization opponents note that it's not clear that all Senate Democrats would vote for marijuana legalization, let alone find enough Republican supporters to avoid a filibuster. Congress is otherwise occupied with massive legislation on social services and climate change ahead of next year's midterm elections.
Originally posted on Forbes.com
Jul 27, 2021 | Will Yakowicz
Depending on whom you ask, Charles Koch is a titan of industry, dark money political bogeyman or the Marcus Aurelius of the libertarian movement. But soon Koch might be known as the billionaire who persuaded Republican and Democratic holdouts to legalize cannabis at the federal level.
And it's not because he's a pothead.
The only time the 85-year-old CEO of Koch Industries has consumed marijuana, he says, was by accident in the 1980s. He was helicopter skiing in British Columbia, and après-ski, he and his friends enjoyed a few gin and tonics at dinner. For dessert, the chef brought out a plate of brownies. Koch ate one and after a while felt a little "loopy." He doesn't know who infused the sweets with pot, but he says he has known many successful friends—doctors, lawyers and other professionals—who have used cannabis.
Although Koch isn't big on consuming it himself, he's going public now with a long-held belief: Cannabis should be legal nationwide. So he's putting his name, and nearly $25 million of his $45 billion fortune, to influence criminal-justice reform and legalization by the end of 2021. Brian Hooks, Koch's right-hand man, says that a good barometer to gauge what Koch and his network are eventually willing to spend is what they've already put toward these issues—some $70 million in total over the last two years.
"It should be the individual's choice," says Koch from his office in Koch Industries' sprawling granite compound in Wichita, Kansas. "[Prohibition] is counterproductive. It ruins people's lives, creates conflict in society and is anti-progress. The whole thing never made sense to me."
In April, Koch's political advocacy group, Americans For Prosperity, joined other organizations to form the Cannabis Freedom Alliance, whose members have already started lobbying Congress to help lift America's federal marijuana ban. Sitting at his desk in front of an oil painting of his late father, Fred, who founded Koch Industries as an oil-and-refinery company in 1940, Koch is finally ready to talk about why he's pushing for legalization.
As a staunch libertarian, he sees cannabis prohibition as a basic infringement on personal freedom, as well as a destructive public policy that adds to America's mass-incarceration problem. The U.S. should have learned from the "nightmare" of alcohol prohibition a century ago, he says.
Koch is not alone in his view. Nearly 70% of Americans now believe cannabis should be federally legal. Currently, 18 states allow for adult use and 37 have legalized medical marijuana, creating an industry that generated more than $17.5 billion in legal sales last year—a figure expected to balloon to $100 billion by 2030.
However, it's unclear whether the long-awaited federal legalization bill, a draft of which Sens. Chuck Schumer, Cory Booker and Ron Wyden introduced in July, can get the 10 Republican senators and all 50 Democratic senators needed to pass it. Schumer readily admits he doesn't yet have the numbers and President Biden does not support legalization. For politicians on both sides of the aisle who still oppose cannabis, Koch has two questions:
"If you don't like marijuana, or don't like people doing that, and you have all these laws, how's that working out for you?" he asks, before making his second point: "Marijuana, as I understand it, is less addictive than alcohol. So why is alcohol legal and marijuana isn't?"
Koch admits that he is not on the front lines fighting for legalization—Brian Hooks, the CEO of Stand Together (which Koch founded) and Koch Industries' former longtime general counsel Mark Holden, and others, are doing the boots-on-the-ground work.
"I'm in the philosophy department," Koch says. And his philosophy is simple: Prohibition creates more problems for a country with a jail and prison population that has soared to more than 2 million.
"By criminalizing [cannabis], it has huge negative manifestations, not only for the individuals who get trapped in that system, but also for society," he says. "We want a society that empowers people to realize their potential and contribute, but with these laws you block out millions of people."
Koch and the Koch network have raised and spent billions of dollars over the last few decades, with a third going to right-of-center public policy. Koch admitted in his latest book, Believe in People: Bottom-Up Solutions for a Top-Down World, that he regrets stoking partisanship. "Boy, did we screw up. What a mess!" he wrote. Now, when it comes to ending the war on drugs, he says he's ready to partner with anyone.
In 2015, for instance, Koch threw his political muscle behind Weldon Angelos, a Utah man who was serving a 55-year sentence for selling about $1,000 worth of weed to an informant in the early aughts. (In his opinion on the case, Angelos' judge called the mandatory minimum sentence "unjust, cruel and even irrational.") Koch told Holden to launch a campaign to fight for criminal justice reform and work with President Barack Obama to fight for Angelos' early release.
Angelos remembers when he first heard Koch was supporting his case while he was in prison in Mendota, California.
"I didn't know who the Kochs were," he says. "I was walking the track with someone, and they said, 'The Kochs? Do you know who Charles Koch is? If he's helping you, you're out of here . . . just watch, he's got influence.'"
In 2016, Angelos was unexpectedly granted a sentence reduction after serving 13 years. (And in 2020, President Trump gave Angelos a full pardon.) Last summer, Angelos reached out to Koch to see if he wanted to work together to support marijuana legalization, and the Cannabis Freedom Alliance was born.
In a country where hyperpartisanship defines the political landscape, an ideological influencer like Koch might be the key to getting legalization passed.
Now that Koch has come out as pro-cannabis, it has given cover to others who have kept their views on legalization private, says Randal Meyer, a lobbyist and member of the Cannabis Freedom Alliance. Knowing that Koch is involved brings people "a lot of comfort," he says.
Brian Hooks of Stand Together explains that their strategy depends on support inside and outside the halls of politics. It includes a heavy emphasis on grassroots activism, lobbying, the creation of broad-based coalitions, as well as media and advertising.
In June, Amazon announced that it will lobby in support of cannabis legalization, and as other companies including Altria, Brink's and Molson Coors launched a think tank to propose federal policy, suddenly, it seems, marijuana legalization is no longer a neo-hippie cause carried on by the likes of NORML (the National Organization for the Reform of Marijuana Laws).
"For too long, drug policy has been mischaracterized as something that's come from the fringes," Hooks says. "When in fact the majority of Americans, for a long time, have recognized that the system is wrong."
Valerie Jarrett, who was a senior advisor to President Obama, worked with Holden on legislation to reduce mandatory minimum sentencing for nonviolent drug offenders. The legislation garnered support of 80 senators, but Mitch McConnell, who was Senate Majority Leader at the time, blocked it from reaching the floor in 2016. Two years later, under President Trump, the First Step Act passed.
Jarrett says that the criminal justice reform would not have passed without Koch's support. "That's how you get things done in Washington—it might mean you have strange bedfellows," she says.
More than anything, Koch sees marijuana legalization as the beginning of the end of the federal war on drugs. Here, the modern philosopher king looks to a 19th-century French economist for wisdom. "For a law to be respected," Koch says, paraphrasing Frédéric Bastiat, "it must be respectable."
Original posted on IBJ.com
October 29, 2021 | Emily Ketterer
Eyes will once again be on Indiana next year to see if lawmakers will loosen the state's marijuana laws as neighboring states continue to cash in on legal weed.
Year after year, bills are drafted to decriminalize or legalize marijuana in Indiana. Most never see the light of day once they are assigned to a committee for a potential public hearing.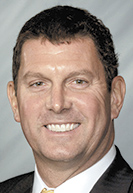 The usual champions of marijuana reform legislation, including Rep. Jim Lucas, R-Seymour, and Democrats in the House and Senate, say they are optimistic some bills could stand a better chance this upcoming session as more states legalize marijuana and momentum continues to grow.
Talks continue in Congress to decriminalize marijuana on the federal level and remove it from the scheduled drugs list. The Marijuana Opportunity, Reinvestment and Expungement Act cleared the U.S. House Judiciary Committee last month.
Closer to home, Illinois and Michigan, which both allowed recreational marijuana use for people age 21 and over starting last year, are seeing higher-than-expected tax revenue.
Michigan earned more than $100 million in tax revenue in 2020. Illinois collected $205 million last year, and this year, marijuana sales outpaced alcohol sales. The Illinois Department of Revenue reported in its first-quarter 2021 earnings that the state generated $86 million in recreational, or adult-use, marijuana tax revenue, compared to $72 million from liquor sales.
Ohio could be next among Indiana's neighbors to create a regulated adult-use program. The state already has a regulated medical marijuana program, but Republican lawmakers there are now proposing legislation to legalize recreational use.
Indiana House and Senate GOP leadership continues to remain quiet on the issue, leaving questions about the prospects of marijuana legalization next year up in the air.
Historically entrenched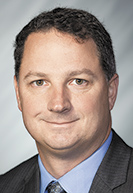 Historically, the dozen bills drafted each year relating to marijuana are not given hearings in their assigned committees. That is a move determined by the committee chairs, who generally take their marching orders from House and Senate leaders.
House Speaker Todd Huston, R-Fishers, did not respond to requests from IBJ for comment on the issue.
Senate President Pro Tem Rodric Bray, R-Martinsville, said in an email that he had not heard about any marijuana legislation being planned in the Senate for next year's session, which begins in earnest in January. He did not answer questions about whether he would consider hearing any marijuana-related legislation.
Gov. Eric Holcomb has staked out a firm stand against marijuana legalization in Indiana until it is legalized at the federal level. A spokesperson from the Governor's Office told IBJ Holcomb's opinion has not changed, and he would not speculate about potential marijuana legislation next year.
Of 11 marijuana-related bills drafted in 2021, only one became law. That law, authored by Sen. Mike Young, R-Indianapolis, offers a defense for drivers caught with marijuana or its metabolite in their bloodstream, as long as the driver was not intoxicated and didn't cause an accident.
The bill, which modified Indiana's zero-tolerance policy for anyone driving with THC in their system, was sponsored and co-authored by lawmakers on both sides of the aisle in the Senate and House.
Other bills were introduced related to medicinal use and decriminalizing possession of small amounts of marijuana, but none saw the light of day in committee. None made it to committee hearings in 2020 and 2019, either.
Next session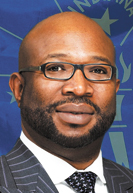 For 2022, Lucas said he is planning to draft a bill to make medical marijuana legal and establish a system to regulate it. He also plans to draft a bill that would decriminalize marijuana in Indiana altogether.
Senate Democratic leader Greg Taylor, of Indianapolis, said he does not know yet who in his caucus will draft bills on the Senate side, but he expects to bring forward legislation allowing medicinal use and decriminalization.
The chamber's leading advocate for marijuana legalization, Sen. Karen Tallian, D-Ogden Dunes, is resigning Nov. 1, so she won't be around to lead Senate Democrats' efforts.
Rep. Sue Errington, D-Muncie, said she is taking a different route next session. Instead of drafting her usual bill legalizing medicinal marijuana, she plans to write legislation that would set up the infrastructure to prepare Indiana for the legalization of cannabis, she said.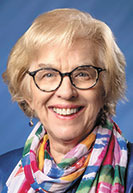 The bill she's working on would set up a cannabis commission and advisory committee to oversee distribution, growing, processing and sale of all legal cannabis in Indiana, including marijuana, industrial hemp and low THC hemp extract.
"It's becoming legal all around us. I think we need to be ready to move," Errington said.
A few on board
Lucas said getting a hearing for these bills is the biggest hurdle, but with the changes in other states and federal efforts coming down the line, he is "more optimistic than ever."
Part of that optimism also comes from the new chair of the health committee in the House, Rep. Brad Barrett, R-Richmond, whom Lucas said he is working with to possibly bring forward a proposal for a medical marijuana program. Barrett declined to comment.
Lucas, Errington and Taylor said there are lawmakers more open to the idea of at least medical marijuana legalization in Indiana. Not many will publicly say that, though.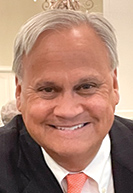 "There's a lot of people out there that support it. But it's just getting people comfortable to come out and support," Lucas said.
One of a few Republicans to drop opposition to marijuana legalization is former GOP state Sen. Jim Merritt of Indianapolis. Merritt said Indiana needs to focus on starting the conversation on legal marijuana, both for medicinal and recreational use.
He said the state is going to get left behind in an industry its neighbors are cashing in on, adding that Indiana will have to follow suit to legalize marijuana eventually.
"Indiana is in need of a process to explore the marijuana issue, as well as a way to codify it in," Merritt said.
During his nearly 30-year tenure in the Senate, Merritt was known for pushing legislation to fight drug use in the ongoing opioid epidemic, and he was opposed to marijuana legalization. On top of the economic benefits to the state, he said he also took note of the health benefits, saying he'd "much rather see someone reach for a gummy than a syringe."
Merritt is still in the minority of Republicans on board with looking at marijuana reform. Lucas said he thinks House leadership is "holding the issue close to their chests" to avoid addressing it.
Merritt said he is now publicly pushing for the state to address marijuana legalization in hopes of getting the conversation started. He does not expect marijuana to become legal in one session, or even soon, but said the conversation needs to be opened, starting with giving marijuana legislation hearings in committee.
"I think that it needs to be a process where we look at best practices around the country," he said. "With that transparent process, people can make a decision and make their decision known."
Change possible?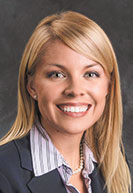 Laura Wilson, political science professor at the University of Indianapolis, said even if some opinions are changing, she does not see Indiana addressing marijuana reform anytime soon.
"Our state Legislature is not just Republican but fairly conservative," Wilson said. "I think legalizing CBD oil a few legislative sessions ago was a pretty big victory. … I don't think it's going to happen immediately."
Wilson said not giving most marijuana bills a hearing is a tactic to avoid addressing the issue so lawmakers don't have to vote or make their positions known.
"There'll be people who wouldn't want to be essentially on the record in a public forum and be held accountable for saying, you know, 'I don't have a problem against this. But I have a lot of people in my constituency, and a lot of people in my district who would be against it.'"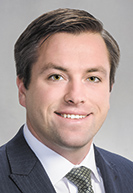 Justin Swanson, a hemp lobbyist based in Indiana with Bose Public Affairs Group, is more optimistic. He and other lobbyists see marijuana legalization in Indiana as inevitable.
"No matter where people are on the issue, everybody agrees it's going to happen at some point in Indiana, whether it's next year or 50 years from now," Swanson said.
He predicted that recent turnover in the Legislature could turn the tide. Older lawmakers are leaving, and younger ones are coming in, he said.
One example is freshman Republican lawmaker Zach Payne, of Charlestown, who drafted a medical cannabis bill that fizzled out in committee last session. Another freshman, Rep. Jake Teshka, R-South Bend, co-authored that bill, along with Rep. Heath VanNatter, R-Kokomo. The three also co-authored a bill that would have decriminalized possession of two ounces or less of marijuana.
Errington said pressure is growing on House leadership to make a move. "I think if we were able to bring a bill to the floor for a vote, it would pass," she said.
Reluctant leaders
Bray and Huston have not directly addressed the topic of marijuana much since they took leadership of the chambers within the last few years.
Bray briefly talked about marijuana legalization during the 2020 session, when he said he didn't see the value of looking at allowing marijuana use at the same time lawmakers were considering raising the legal age for smoking cigarettes, the Associated Press reported. Bray also said he was "very hesitant to go there" in general.
Former Republican Senate President Pro Tem David Long and House Speaker Brian Bosma were adamantly against marijuana legalization in any form while they were in leadership.
They both went so far as to modify and essentially strip apart an already-controversial law relating to e-liquid regulation, mainly because of rumors the law could easily be modified to legalize marijuana, according to a 2017 report by IndyStar.
Young said he does not think marijuana legalization, medicinal or recreational, has the support to pass the Legislature yet.
He chairs the Senate Committee on Corrections and Criminal Law, which typically is assigned marijuana-related bills.
He said he would be open to considering medical marijuana legislation, but it would have to set up a strict regulation system. He said he doesn't know if other lawmakers are on board with that, but he's confident they wouldn't support recreational use.
"I don't think there would be the votes to even get it out of my committee," Young said. "I haven't heard of any members coming to me, at least, saying, 'Hey, I've changed my mind and I'm going to vote for marijuana."
test